Description
Overview:
DESIGN CONCEPT: A sterling silver infinity anklet, symbolic of neternity frienship and everlasting love, with shimmering crystals encircles the ankle on a chain. 
Specification:
Stone:Crystal
Size:Infinity:6.50mm*18.00mm(0.25"*0.70"),Crystal:18.00mm(0.70")
Color:Silver
Chain:8.66+1.96 inches rolo chain
Material:925 silver
Package Include:
1* Anklet
1* Delicate jewelry box
1* Gift bag
1* Maintenance instruction
1* Silver polishing cloth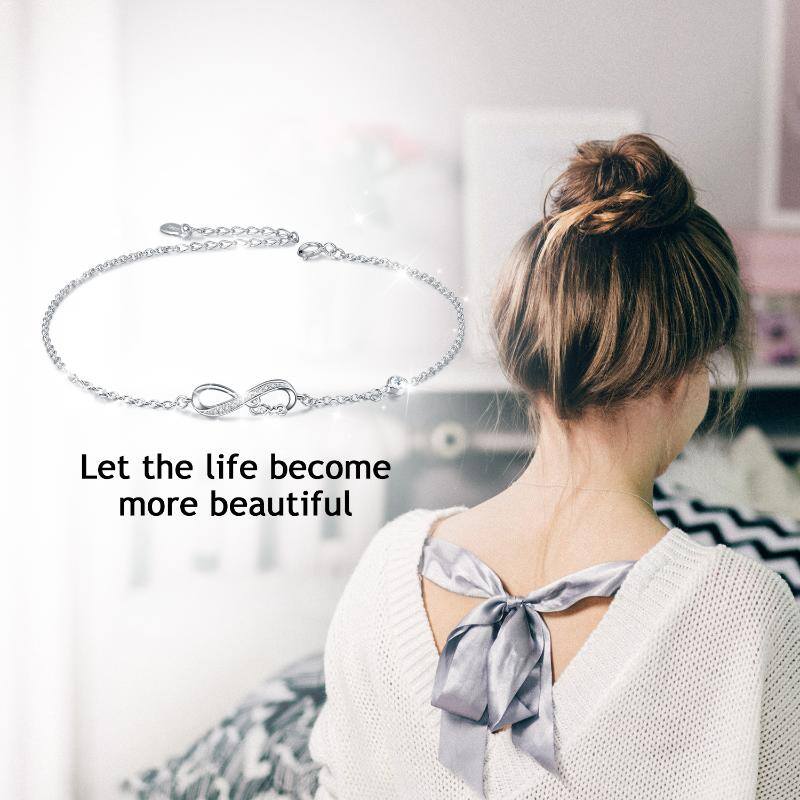 You may be eligible for a refund or replacement if any of the following apply to your order. 

WHERE IS MY PRODUCT
If you have not received a shipping confirmation email with tracking number within 3 business days after placing your order, please contact our support team and request a shipping status update or you may cancel your item(s) for a full refund. 
PROBLEM WITH ORDER
If you received an order that is different with expected or inquired return request and have not received any response within 2 business days excluding any holidays, please contact our support team.
EASY RESOLUTION
If you have returned your item and a refund has not been issued after your item is delivered within 2 business days, please contact our support team.
Payment & Security
Your payment information is processed securely. We do not store credit card details nor have access to your credit card information.
Inspired by your browsing history