Description
Styling: bow
The total length is about 17 cm
The extension chain is approximately 3.7cm
Material: rhinestone / highlight pearl / copper (plated gold)
Color: gold
Weight: about 3g / only
Maintenance: Avoid direct contact with highly volatile substances, which can easily lead to fading of gold ornaments.

Put them in the jewelry box when not wearing them to avoid mutual friction and damage.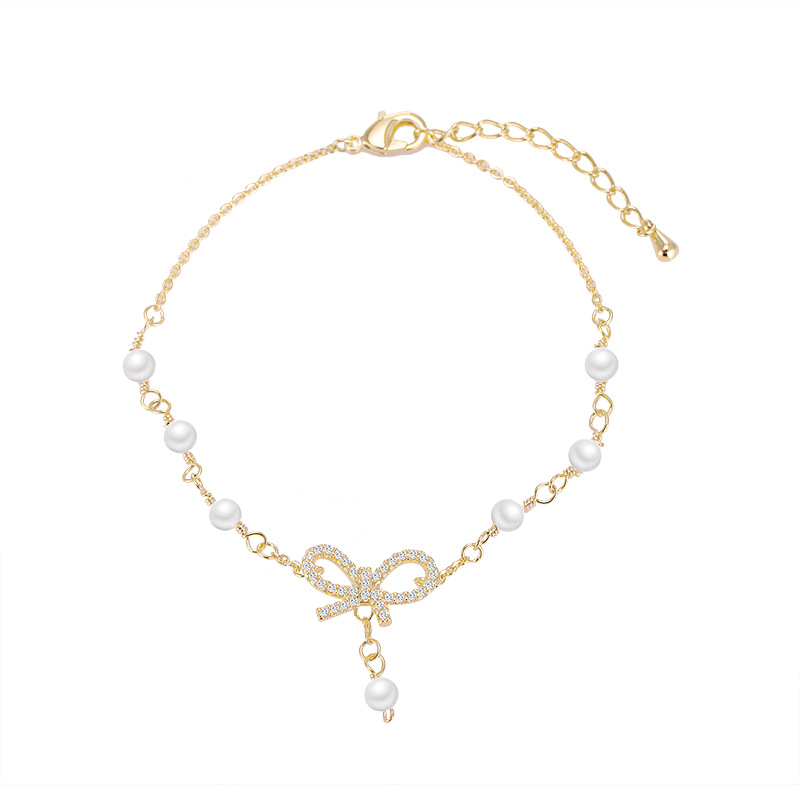 You may be eligible for a refund or replacement if any of the following apply to your order. 

WHERE IS MY PRODUCT
If you have not received a shipping confirmation email with tracking number within 3 business days after placing your order, please contact our support team and request a shipping status update or you may cancel your item(s) for a full refund. 
PROBLEM WITH ORDER
If you received an order that is different with expected or inquired return request and have not received any response within 2 business days excluding any holidays, please contact our support team.
EASY RESOLUTION
If you have returned your item and a refund has not been issued after your item is delivered within 2 business days, please contact our support team.
Payment & Security
Your payment information is processed securely. We do not store credit card details nor have access to your credit card information.
Inspired by your browsing history